Nic Platt
Franchises in Cambodia is a topic that often comes up when exploring starting a business in the Kingdom.
In this explainer, we will look at the history of franchises in Cambodia, major brands in the market, and the laws and rules regarding franchisees in the Kingdom.
What was the first Franchise in Cambodia?
The first franchise in Cambodia was the Thai-based Pizza Company which opened its first branch in 2005 by EGF, otherwise known as the Express Foods Group. Express foods group is also responsible for the introduction of Swensens, Costa Coffee and Dairy Queen to Cambodia.
What Was Cambodia's First Franchise?
T-Shop, which is an electronic and gadgets retailer, became the first Cambodian business to offer franchise options to prospective entrepreneurs.
"We are so proud to be the first Cambodian-owned brand offering franchising to aspiring young entrepreneurs, and we seek to create more jobs for young Cambodians and invest in them to help them have more professional careers," said CEO Bung Hor in a 2016 interview.
Which Major International Brands Have Entered the Cambodia Market as Franchises?
Cambodia has already attracted an increasing number of regional and international franchise brands including well-known names such as Costa Coffee, Dairy Queen, Gloria Jean's Coffees, KFC, The Pizza Company, Ya Kun Coffee & Toast, and Sarpinos Pizza, to name a few.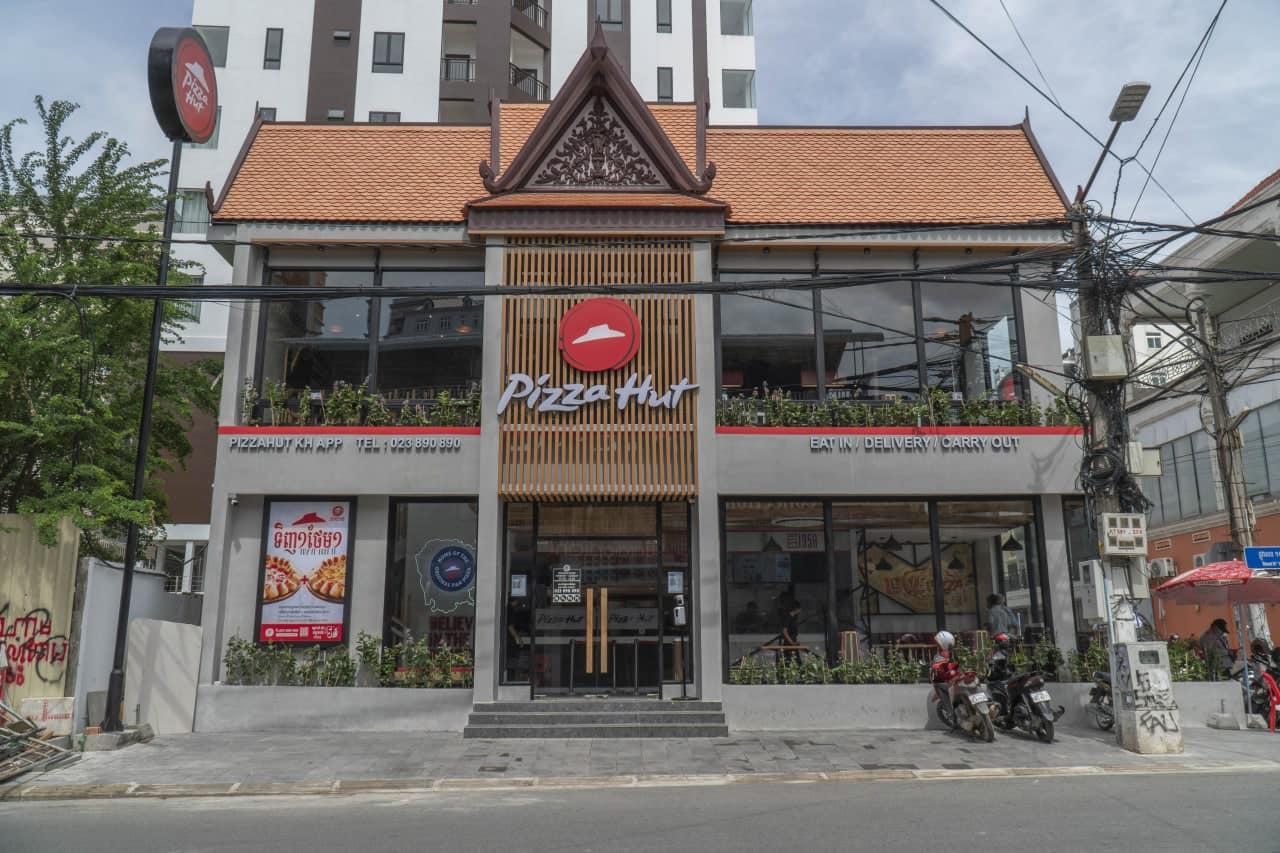 Is there a set of Franchise laws in Cambodia?
As of 2020, Cambodia does not have a set of comprehensive laws regarding franchising despite a large number of franchise businesses operating in Cambodia. At this moment in time, there is no legal framework governing franchising in the Kingdom and laws that do apply do not restrict franchising structure, and parties can generally do as they want.
Mr Sarith Hem, Master Franchisee of Marucha in Cambodia has the following to say about Franchise regulations in Cambodia to Khmer Nights:
"On 13 January 2020, the Department of Intellectual Property Right under the Ministry of Commerce ("MoC") issued a Prakas on the procedure of Recordal of License and Franchise Agreement. The Prakas was issued to implement the Law on Marks, Trade Names and Acts of Unfair Competition and to provide fair competition for investors' intellectual property right protection in Cambodia in relation to goods or services under a license and franchise agreement. This Prakas applies to the following:
1. recording, the depositing and renewal of the contract licenses and franchise,
2. the authorization to continue running the business on the registered mark; and
3. the application of mark registration in the sovereignty of the Kingdom of Cambodia to protect against unfair competition and illegal uses by third parties."
Future of Franchising in Cambodia?
Most franchises in Cambodia are currently globally recognized brands that are expensive to open and operate. For those with the means to do so there can be enormous potential with operating a well-known business in the Kingdom.
As Cambodia begins to recover from the COVID-19 pandemic, there is also hope that more franchise options will become available for average consumers to get their foot in the door with operating a franchise.
Cambodia Investment Review had previously reported the US Embassy in Phnom Penh hosted an expo day for potential US franchisors to expand into Cambodia.
Nine US franchisors have participated in a US Embassy virtual expo after identifying Cambodia as a 'next step' market highlighting the nation's rising incomes and its middle-class connection to American culture.
This article is part of CIR Media's Explainer series. A simple guide to everything you need to know about business and investment in Cambodia.